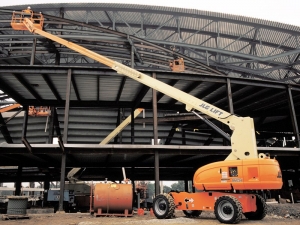 "Open account privileges are extended based on each applicant's credit history.
"Our terms are net 30 days from the invoice date. A monthly statement is provided for your convenience. Invoices are mailed within three days of their billing date. All changes in billing requirements, authorized users or mailing addresses should be directed to our corporate office immediately.
"Please note that Coast Equipment Rentals charges a 12% Fire, Theft, and Vandalism Waiver fee on all rentals. We will be happy to waive this fee if we are provided a current Certificate of Insurance with Coast Equipment Rental's named as additional insured and certificate holder.
"Coast Equipment Rentals abides by the California Preliminary Requirements for the State of California. In order to facilitate all customer's lien release requests, please allow for twenty-four hours to accommodate your request.
"If you're interested in opening an account please complete the credit application and fax to 760-630-8384
We look forward to being your full service equipment rental company."
Conditional Waiver and Release
Conditional Waiver And Release On Final Payment
Unconditional Waiver And Release On Progress Payment